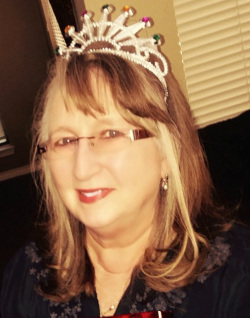 Writer, Abuelita, and cat trainer. Sandy has loved writing since she studied the beatnik poets in Marin county in the 1970's, and, now that she has retired, she has delved into her writing full force. In addition to short stories and poetry published in the Baca Writing Club's anthologies, she has written a historical novel set in the colonial times in Rhode Island. This novel, A Thousand Stars, is due out soon. She is currently working on a second novel set in Maryland during and following the Civil War.


Sandy is a graduate of The University of Texas at Austin, majoring in English and French literature. Before retirement, she worked in the field of labor-management relations and, at night, was an ESOL teacher for the Fairfax school district.


Born in Delaware and growing up as a USAF "brat," she has lived throughout the USA and on islands in both the Pacific and Atlantic. She is a lover of road trips and ceaselessly yearns for sabbaticals in the desert mountains of Big Bend in west Texas. Ms. Murphy now resides in central Texas but dreams of living in Marfa.
---